Inspirado en los azules del mar turquesas y profundos.
Esta colección de colores frescos y tranquilos empieza en zigzag turquesas y rojos sobre fondo claro y acaba con cuadros y flores azules para decoraciones tranquilas.
Inspired on sea´s turquoises and deep dark blues. This collection of fresh and calm colours begins with a zigzag of turquoises and reds over a light background and ends with squares and blue flowers for quiet decorations.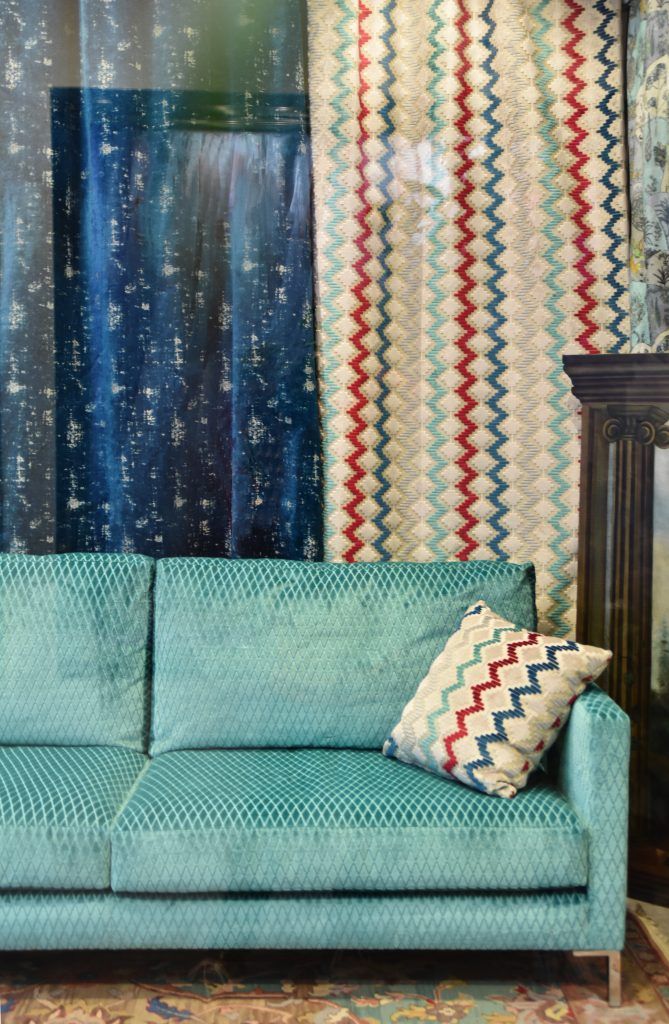 Son muchos los motivos geométricos que inspiran este movimiento decorativo a principio del siglo XX.
Telas importantes en terciopelo y jacquares de colores profundos.
Many geometric motifs inspired this movement at the beginning of the 20th century.  Significant fabrics in velvets and jaquards with deep colours.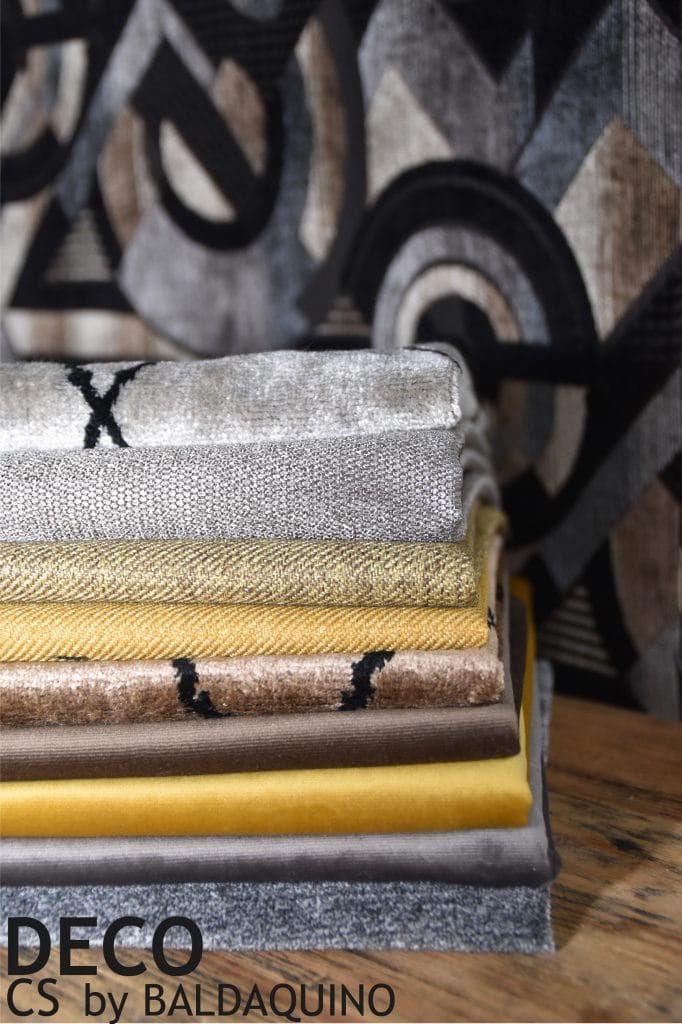 Región al norte de la INDIA que nos inspira para esta colección calentita de fibras naturales, lanas, con lo sofisticado del Pasley, un dibujo de origen persa que se utilizó para chales y mantas que cautivaron en Europa. Un dibujo muy masculino que encaja en decoración por su pureza.
North India´s region that inspires this warm natural fiber collection, wools with Pasley´s sophistication, a persian draw used for blankets and shawls which captivated Europe. A masculine drawing that fits on decoration because of its purity.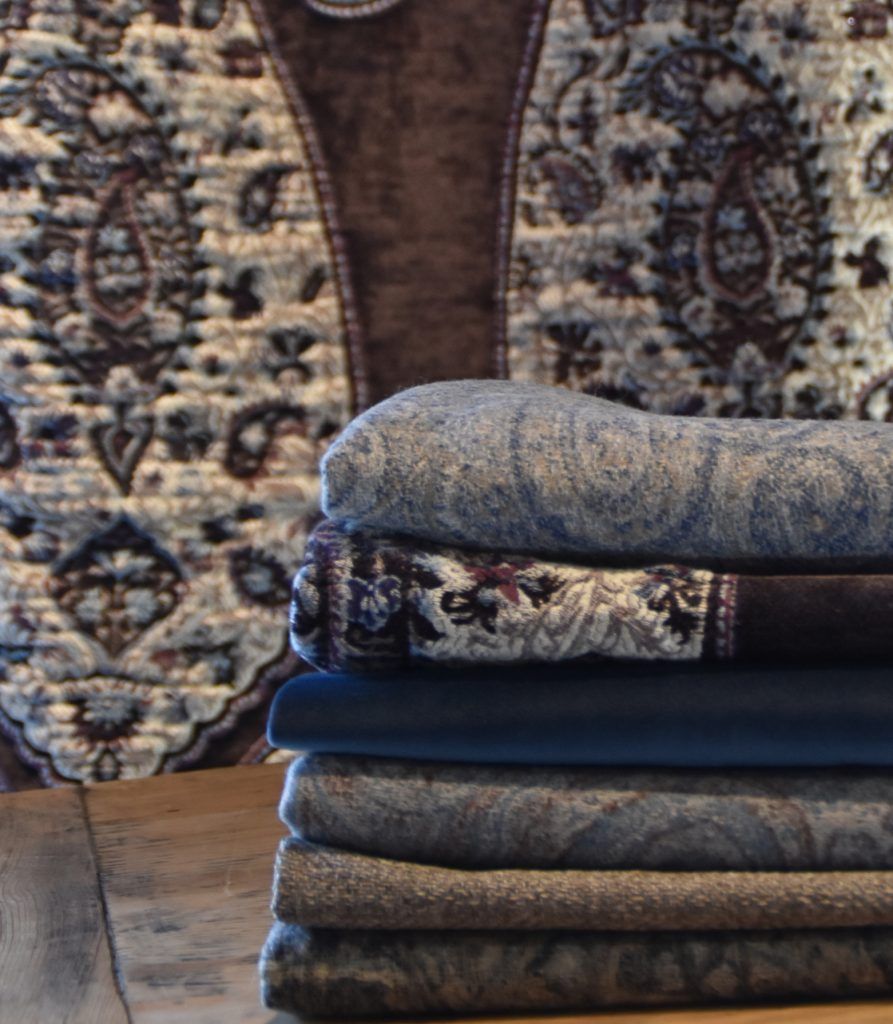 CS by Baldaquino presenta una selección de tejidos naturales. Inspiración sencilla, ausente de color, para decoraciones en neutros con las texturas del lino, yute y algodon.
Puro lujo.
CS by Baldaquino presents a selection of natural fabrics. Simple inspiration without colours, for neutral decorations with textures of linen, yute and cotton. Pure luxury.